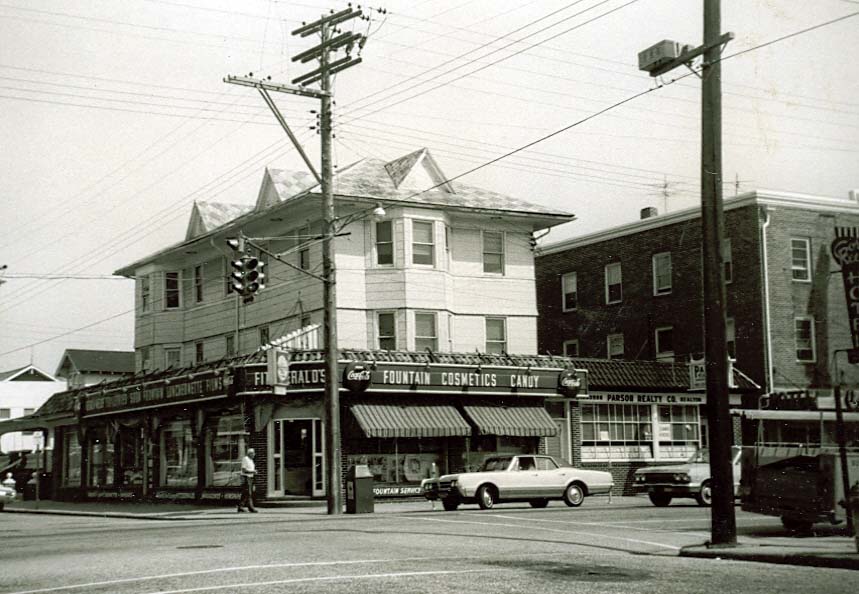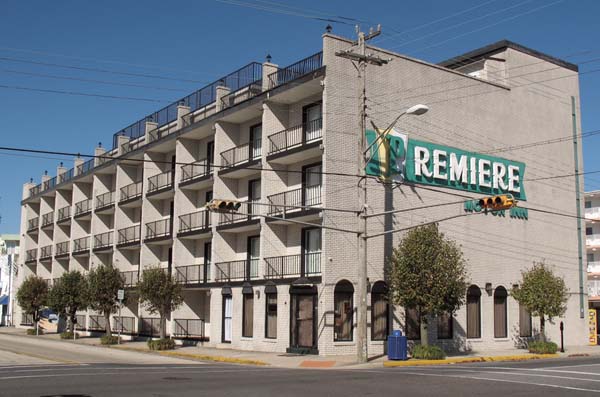 (photos) Then & Now on the NW corner of Wildwood & Atlantic Aves.
by Anne Vinci
For those of us that enjoyed the "Doo Wop" Era of the 50s and 60s, nothing could have been better. Everything was new, especially the music. As the sounds of the big bands gave way to the revolutionary sounds of the Fifties and Sixties, Wildwood was there to help it along. The town's clubs were in many ways a proving ground for the music the world would come to know as rock and roll. One exceptionally talented young man was Bill Haley and his Comets. He got a job playing at the Hof Brau on the S/W corner of Oak and Atlantic Avenue. It was here that he first performed his classic, "Rock Around the Clock" in 1954.
While Wildwood was busy branding itself as "The Las Vegas of the East," the city fathers, at that time, weren't as impressed as redeveloping the center of the town that came to be known as "Urban Renewal" which was sponsored by the Housing and Home Finance Agency. The first application was directed to Mayor Ralph G. James, and Commissioners Charles Masciarella and B. W. Maxwell. It was prepared in January, 1963. Urban Renewal was a locally sponsored and Federally-aided program designed to help communities improve themselves by renewing rundown and obsolete areas. UR did not necessarily mean total clearance. Its main purpose was to enable cities to rebuild along modern lines and to prevent the recurrence of blight. The Pacific Avenue Project was aimed at revitalizing the commercial core of the city. The project covered the heart of retail and entertainment activity for greater Wildwood. Obsolete rooming houses and hotels, which flourished in the area because of the nearby railroad station, had insufficient parking to effectively handle automobiles. This had resulted in a decrease in parking spaces available for retail, restaurant and tavern operations.
At the time there were many personal and public opinions circulating in the town. As I look back I remember "Cedar Avenue"; an entire block of old rooming houses that were nearing a hundred years old. They sat so close together, you could barely get firemen with hoses down the alleyways, let alone a fire truck. Restoring property was another problem. The powers that be at that time found it necessary to demolish the west side of Pacific Avenue between Cedar and Wildwood Avenues. They deemed that replacement buildings would be only one-story high, with NO residences atop these structures according to the present Mayor Ernie Troiano. Unfortunately for the city, the public utility buildings which brought people into town to pay their bills, moved off the island, along with the "mom and pop" stores who now had competition from Rio Grande and the up and coming malls in neighboring counties. Center city Pacific Avenue became deserted in the evenings and only sought to encourage the meanderings of characters with bad intent.
According to contracts, and survey and planning information on hand at the Wildwood Historical Society, by July, 1965, the application for Loan and Grant was presented. The official name given the area would be Pacific Avenue Urban Renewal Area, Project Number N. J. R – 127. Project activity was listed in the application as follows: land acquisition and relocation of site occupants, starting date of July, 1965 to September, 1969; Demolition and site clearance, January,1966 to November, 1969 and Site preparation, including installation of project improvements and disposition of land in project area, June, 1965 to July, 1970.
In the projected area there were quite a few private, single homes existing in an R-2 zone. At 3200 Atlantic Avenue, listed as a "brick home, family residence, good condition". The estimated acquisition cost was $32,000. How did the residents of that private property take the news that their home would be taken for the grand sum of $32,000? Remember this was the 1960's!
The commercial property at 3216 Atlantic Avenue, a brick and frame structure used as a newsstand, real estate office and apartments was estimated to be acquired at $63,000. They estimated the upper floors to be deficient and would be removed. This property was listed as "conforms to all provisions of the C-2 zone." By 1971, after the acquisition, demolition, bidding and reconstruction, the photo listed here was now the lawful property known as the Premiere Motor Inn owned by local residents, William and Dorothy Gannon. Incidentally, the Hof Brau came down during the Urban Renewal years, but somebody thoughtfully posted a plaque on the wall of the building that stands there, proclaiming that Bill Haley introduced "Rock Around the Clock" in 1954. That's "When Wildwood was in its heyday". If you are inclined to review the records on Urban Renewal, they can be found at the Wildwood Museum for your perusal.
Even though the museum was closed during the winter months, renovations continued with ERCO replacing the dropped ceiling panels in the older rooms, and their family foundation made a generous donation to the museum. Also Billows Electric installed LED ceiling lights and donated five of the light panels. We hosted various individuals that were in need of our research materials. They included people who needed info to commemorate the Herald's 50th anniversary, Rob Ascough for another book, Cape May County Records & Archives for a presentation on Cape May women, Cape May County Museum for an exhibit, and a request for photos for a South Jersey Magazine article. We also have an upcoming event on Friday, June 1, at 6:00 PM at the museum showing a vintage film of Cape May County. Looking forward to the warmer weather on our beautiful island and all that it has to offer. Again remember, "Life is short. Take the trip. Buy the shoes. Eat the cake."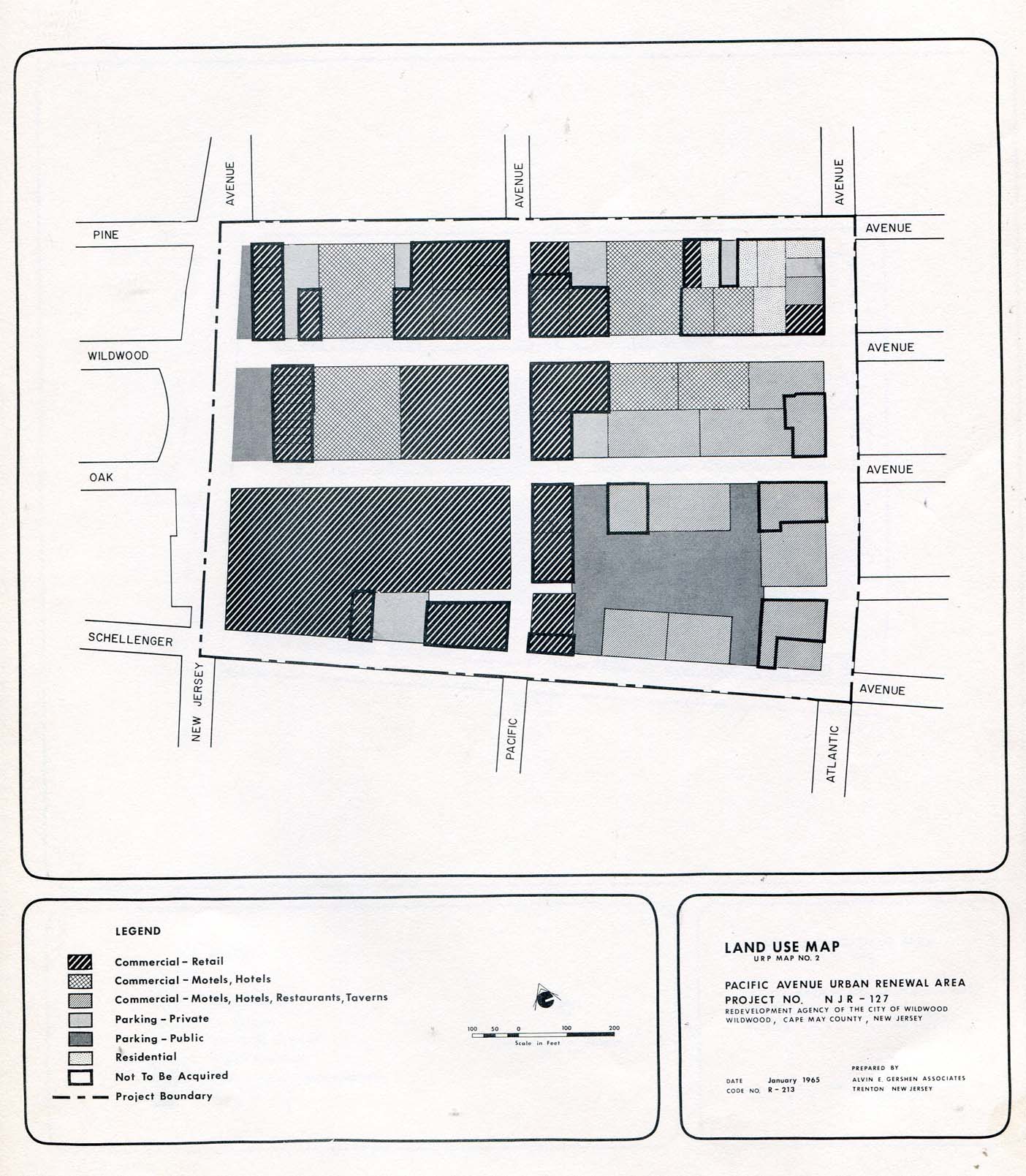 Bill & Dot Gannon's Hotels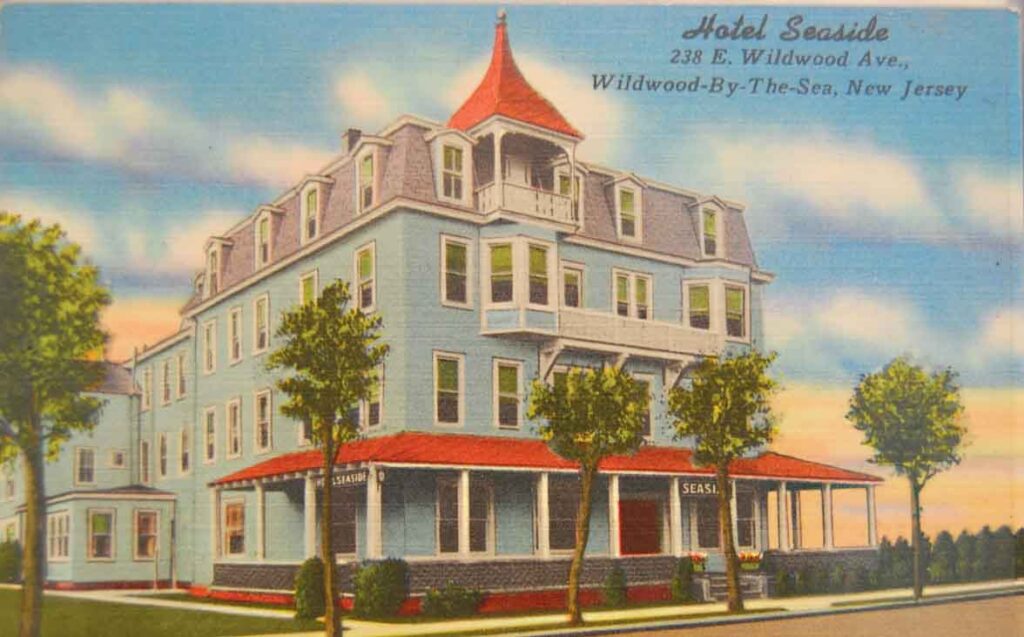 Bill Gannon grew up in the 1940s and spent his summers in North Wildwood. His parents, John and Eleanor, rented a house for $600 a summer that still sits on the SW corner of 2nd & Central Aves. He remembers it being a block away from the Anglesea train station, which his family would travel to from their home in Camden. 
Bill's Wildwood story is one full of smiles and adventure, from a young boy roaming the island with his friends, finding a German submarine on the beach and ultimately building a five-story hotel with his wife and two small children in tow.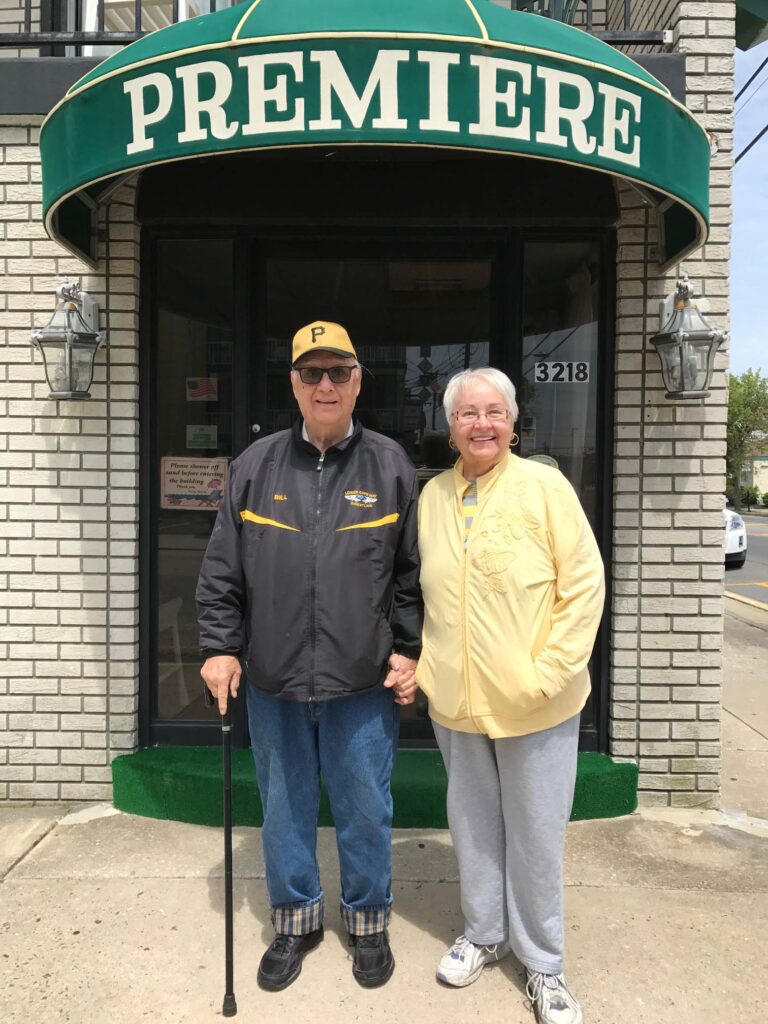 In 1953, Bill entered the hotel motel business when his parents purchased Hotel Seaside, located at 238 E. Wildwood Ave.  An integral part of Wildwood's history is the families that return, year after year, generation after generation, to their favorite island, their favorite beach and their favorite motel. Bill recalls families who became like his own, arriving bearing gifts of scrumptious pies and cakes. In those days, you had to book vacations by the week. A 3rd floor room with a double bed, running hot and cold water and two homecooked meals a day cost $35. All the guests ate together in the dining room, further enhancing the family-friendly atmosphere. Rocking chairs lined the porches, inviting guests to gather and share stories accompanied by the cool sea breezes coming from the ocean just a block away.
On September 29, 1962, Bill married Dot, the love of his life, and they had their wedding reception in the Seaside dining room. In 1963, Bill's parents were ready to retire, so he and Dot became the new owners of the Seaside. Shortly after that, the City of Wildwood went through a major change when the government introduced their plans for Urban Renewal. The program included several city blocks cited for demolition, which happened to include Wildwood Ave. where the Gannon's family hotel stood. They were given a sum of money but lost their livelihood.  Bill spent one summer out of the hotel biz when he opened Mr. Peanut on the boardwalk. The hotels and houses were razed, the empty lots were put up for bid, and the Gannon's were determined to get theirs back. They won the bid for $79,500, just $2500 above Jimmy James' bid. They set out to build the five-story Premier Hotel at Wildwood & Atlantic Ave. The first pile was driven Oct. 1, 1970, with the block work being done by Ernie Troiano, Sr. and his sons, whose nearly 100-year concrete business is responsible for paving so much of the island. To see the motel today in such good condition is a testimony to the craftsmanship that went into building it.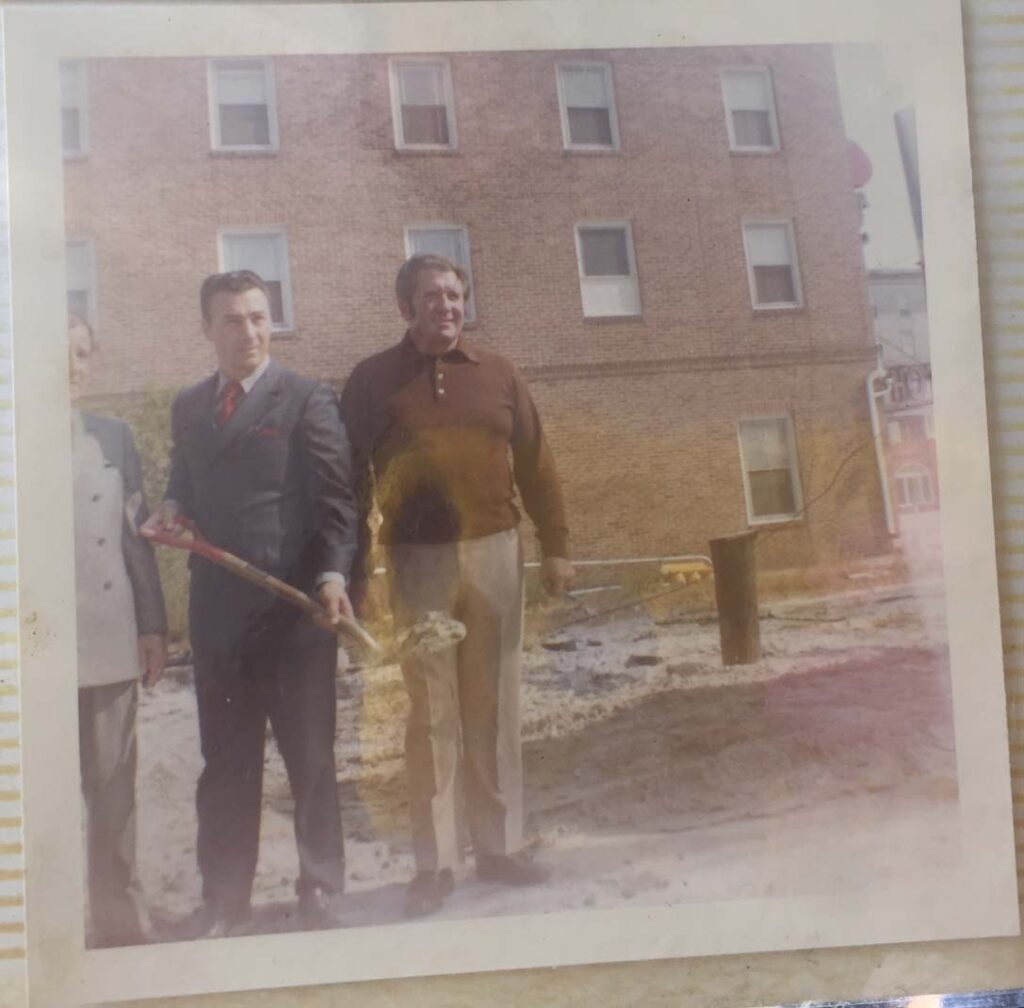 With no time to lose, and a Memorial Day deadline just months away, Bill and Dot hustled with every adventurous bone in their bodies. Dot quickly learned to climb up and down five-story ladders, while still "cracking the whip" a bit.  Mario Bove, meanwhile, was responsible for building all the kitchens in the rooms. Dot recalls the $60,000 charge from the furniture store and hurrying to pay it off to escape having to pay the interest fees.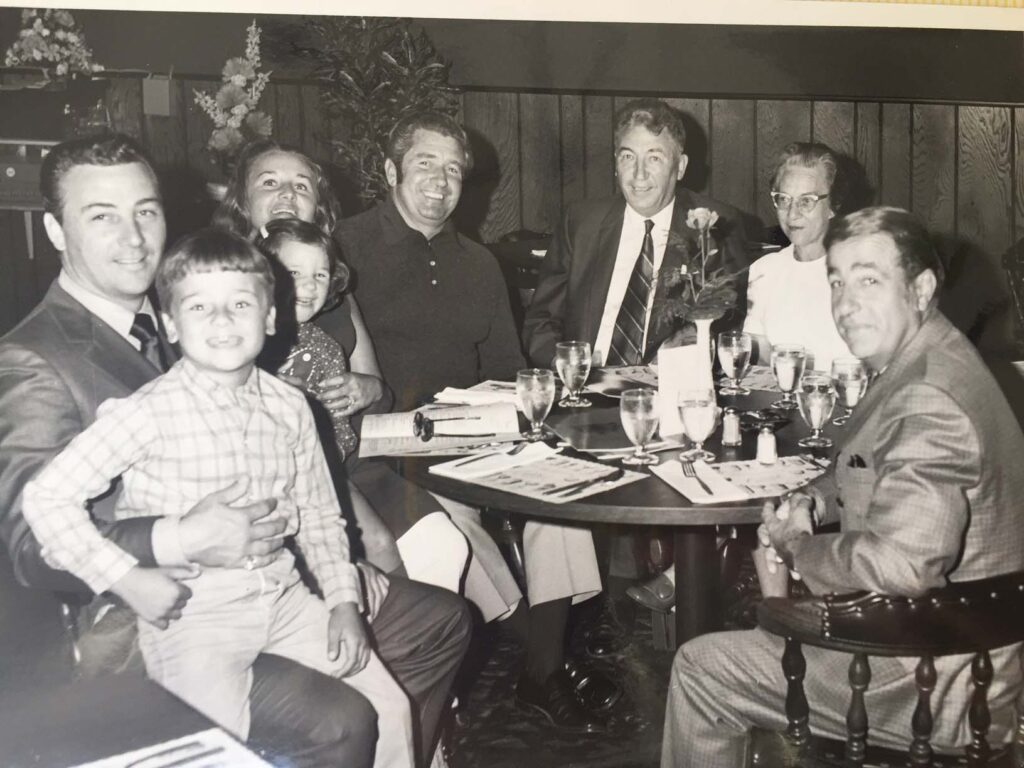 Through it all, with much hard work and prayers, Bill and Dot together with their children Billy & Beth, triumphed over trials, building their Premier Motel inspired by the family-friendly values the Gannon's acquired during their Seaside days, with 75% of their customers returning visitors. A true Wildwood family business, both of their children and their grandchildren have played a part in their hotel enterprise.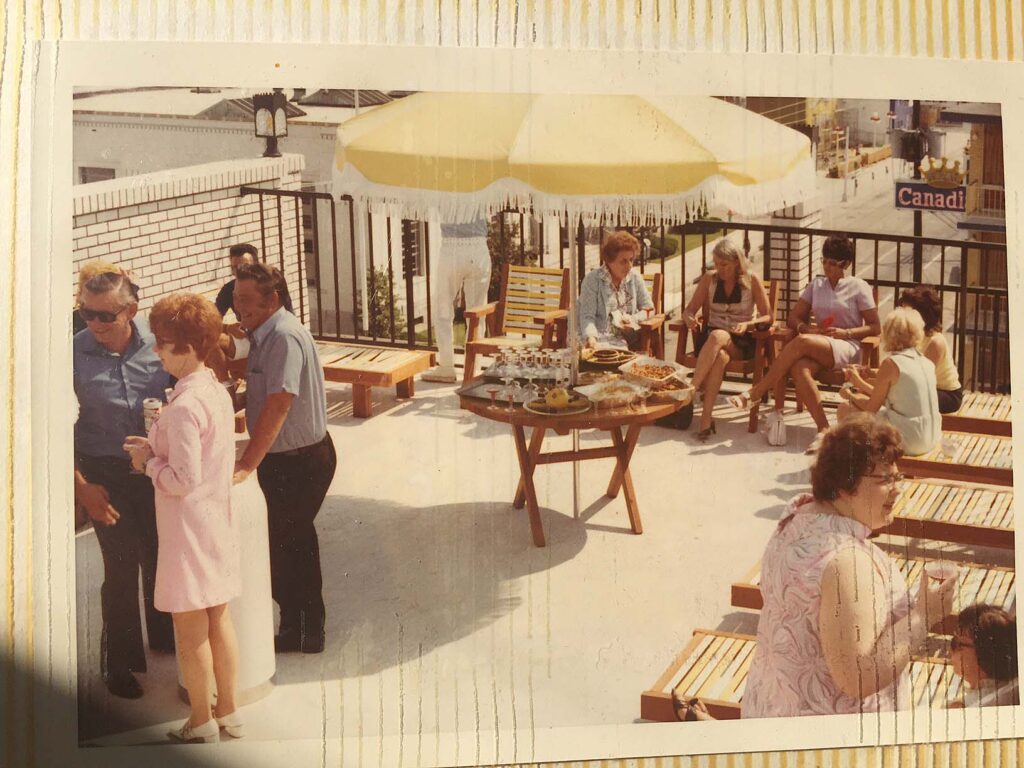 Now in their 80s and embarking on their 46th year at the Premier, Bill says " The good Lord has been kind to us," while Dot attests that, "we would do it all over again if we could."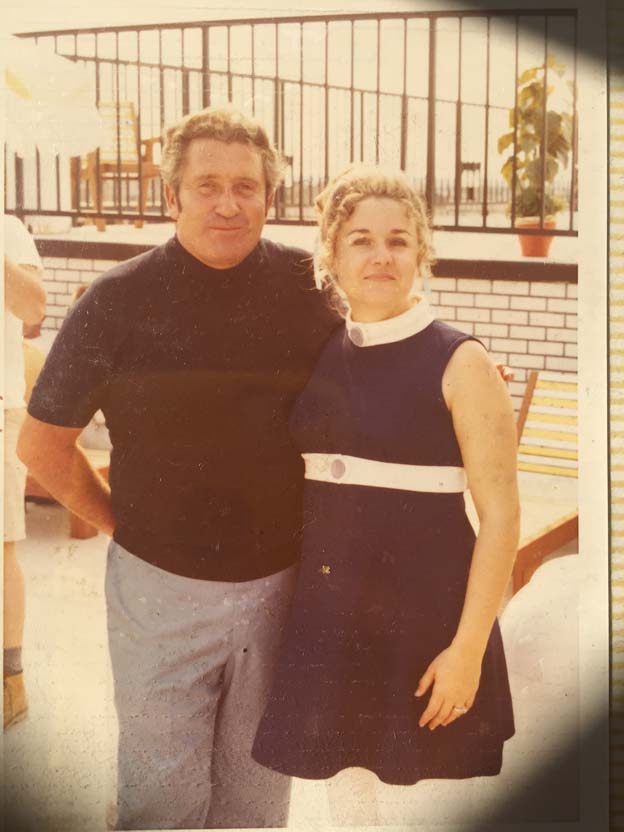 For their countless visitors, the love they share for each other is evident, and their place in Wildwood's celebrated history has been happily set by the sea…
2021 Update: Sadly, Bill & Dottie Gannon both passed away in December 2020… as it is with every true love story, one followed the other.
The Premier opened this summer for it's 50th year under the new ownership of young Bill Gannon.