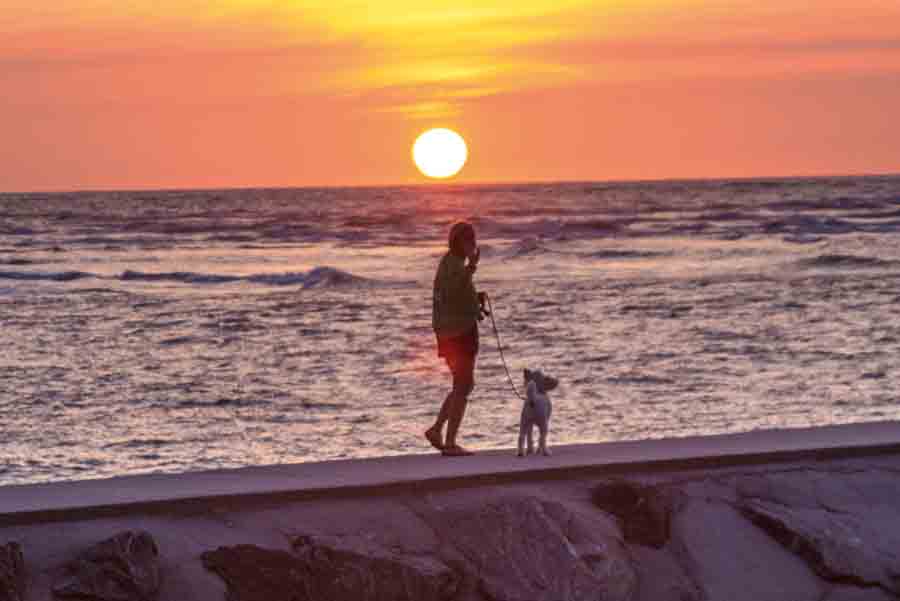 It is a Monday morning in the middle of Spring and the week is about to begin. I step outside and the front door clicked itself close. The intoxicating sea air met my face, like a friend who's been waiting for me to come out. I paused on the steps and breathed, delighting in the first hint of that moment, when night becomes day. I could hear it and feel it all around me… the growing stirring movement, like an overture to a great symphony. The stars were fading and the moon was descending and the dawn was about to break.
I've been wandering along the same path every morning, but some would think it not a wander, but just a walk. But to me, routine as it has been for many years, my walk is still a wild and spontaneous event (one that occurs with a certain predictability) and so, on this morning, like all mornings, I wander… down to the Seawall.
The prelude of colors begin to appear, the palette of the sunrise, it is that (ungraspable) time that is neither day nor night as if not one page or the other, but the very turning of one to the next, the anticipation of what's to come.
The island is still sleepy, with just a handful of people walking, quiet in their own thoughts, and a dog or two sniffing about…
With every step, a sense of peace grows within me, for I know that something very wonderful is about to happen.
I stroll along the wall, the town on one side and a wilderness on the other… echoes of seagulls singing their morning prayers, waiting patiently at the water's edge, as if to welcome an honored guest… the beacon from the lighthouse perpetually shines and circles the skies, the sandy beach like a meadow, drenched in colors of marigold and dandelion, whole fields of them, the ocean rolling in and out and over, sprinkled with golden glitter while the sun rises up over its crests, emerging like a lantern in the eastern sky… its beams brightening everything…
The world was beginning all over again in the most magical way… and there I stood, amongst the beauty and tranquility… the woman who wanders every morning, at the very same time, to the very same place, beside the sea. The day has arrived, and it is glorious!
It is still new every morning.