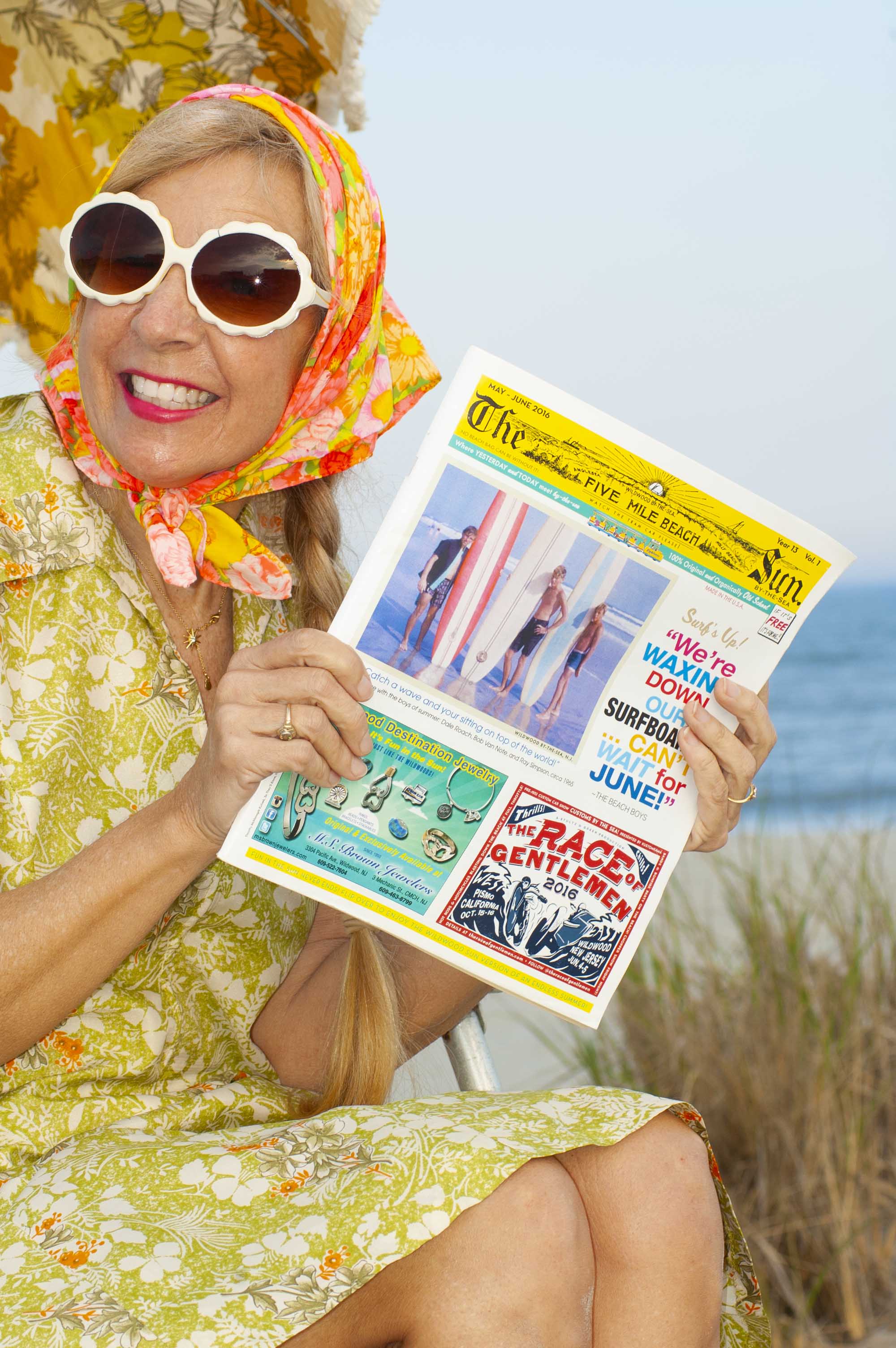 What's Old is New Again!
Throwing it back since 2004
Who are we?
The Sun by the Sea publication is a free vintage themed magazine produced by people influenced by the past, but with a finger on the pulse of what's relevant. We're a bi-monthly publication dedicated to the preservation of the Wildwood's history, it's heydays, and its future.
Published four times a year, from May to December, The Sun's reach extends from the young to old, with timeless feature stories and photos of shore history and heritage you won't find anywhere else.
Each issue features personal stories and photos submitted by its readers that have made The Sun the original nostalgic publication, thus our tag line, "Where yesterday and today meet by the sea."
With its sturdy gloss cover alone, The Sun differs from daily and weekly publications because each issue is made to last. We've been told by many of our faithful followers that they have an entire collection of Suns saved, and often pull them out in mid-winter when they are missing us. The Sun has truly become a timeless treasure.
Why is that important?
Well, as each issue lingers weeks, even years, after it's been published – so do your ads.
As a publication supported solely by ad revenue, our advertisers are as important as family. Without them, we don't exist. Part of our job is to make sure those businesses benefit from our presence in their community.
That's why we encourage our readers to shop, eat, and play local.
 A few of our key advertising features include, exclusive distribution to businesses who advertise with us as well as to places we know the magazine will be picked up, promotion through social media, and free website ad-space.
Our goal…
…is to continue to be a vital part of the community. Although our publication is based out of Wildwood, our reach extends beyond the boundaries of the barrier island to the surrounding shore towns, mainlands and Cape May County.
We focus on all things vintage – our magazine is filled with everything from history and nostalgia to current events, art, and culture.
We look forward to building a lasting relationship with your business as we enter another exciting year of publishing.
Sincerely,
Dorothy McMonagle Kulisek, Artist/Editor/Publisher