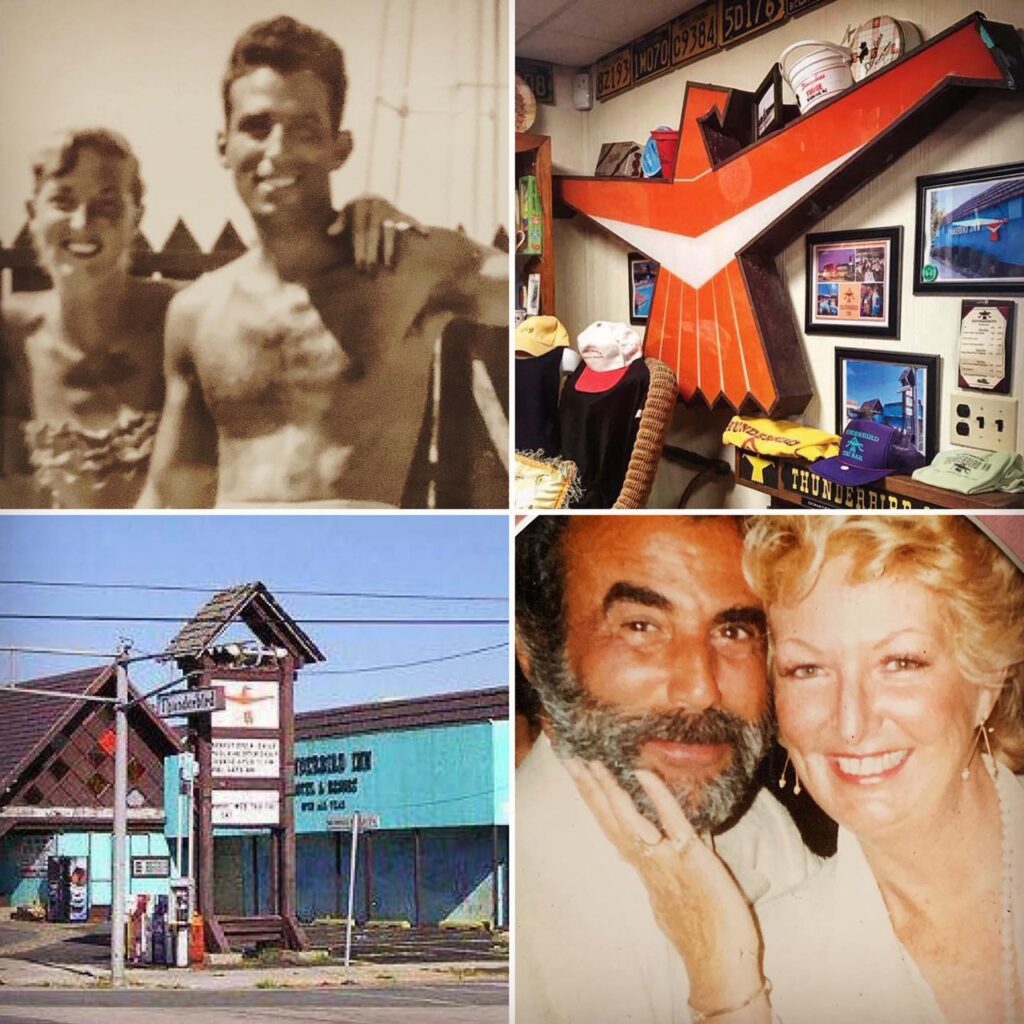 Beautiful Velma was born at her family's home in North Wildwood in 1928, delivered by Dr. Tomlin at 426 E. 26th Ave. Although the house still stands (near Sam's Pizza/Shore Plaza), a fire resulted in her family moving when she was 7 years old.
Her parents, Theopholis "Arthur" and Velma Dare purchased the large stately brick home on the SE corner of Poplar & Pacific Aves. in Wildwood, a home that "little Velma" never left.
She fondly remembers the coal being delivered down a shoot into the cellar until the train discontinued service during WWII. She recalls a boiler heating system installed that still works like a gem and radiators that keep the home so cozy warm through the cold seashore winters.
Velma's life was soon to change following graduation from Wildwood High in 1946 when she met Tony Suppa, her true love and Wildwood boy, at Jones Boys where he worked as a bartender and where Velma loved going with her friends to dance.
Summer ended but happily their love was just beginning. They both headed off to college, Velma to Briar Cliff Manor for Woman and Tony to Duke University. Velma remembers weekends spent traveling to Duke to attend Frat parties.
Through their college years, Velma's father, Arthur was busy building shops on the first floor of his home which included a barber shop to rent and a realty office for Velma for when she finished college. Velma was clearly the apple of his eye.
The couple were married following their graduation in 1950. Velma remembers how happy life was. Her father wanted to buy the newlyweds a house, but she and Tony decided to live with her parents in their house. Sadly, Arthur suffered a fatal heart attack soon after, leaving Velma and Tony to support her mother and eventually raise their two children, Cindy & Pamela, in their Wildwood home.
In 1969, they met Skip Jastrambaski, who built themed motels on the island, and they purchased the Thunderbird from him. A new chapter in their Wildwood story began, containing 36 fun years for the happy couple. As with any good story, they met the most wonderful people and hosted many movie stars and entertainers. As is well known, Wildwood was dubbed the "Little Las Vegas" back in the day.
Tony & Velma grew a strong business at the Thunderbird Motel & Restaurant and Lounge, which had the best pool and Tiki Bar opened to the public in the summertime. The lounge became Rumors Nightclub after renovations in the 80s. Velma credits her loyal, longtime help, who were more like family, for their success.
The Suppa's loved to take cruises and travel, and no matter where they went, it always amazed them how many people they met who knew of Wildwood and the Thunderbird.
They were approached by developers during the building boom in the early 2000s, and since the property was in more need of maintenance than they could handle, they decided to sell. Although the Thunderbird could never be replaced, they were glad the new Thunderbird Condo complex had a nice, attractive look. Velma as well as anyone who ever spent time at this happening block between 23rd & 24th Streets near the beach and boardwalk can attest to a lifetime of memories forever residing there.
Velma & Tony, however, were still not ready to retire and were soon on to their next Wildwood adventure when they decided to purchase the Anglesea Pub from Chuck Burns. Luckily, "Irish Sean McMullan," the pub's manager since 1991, came with the deal and became like a son to the Suppa's.
Ghandi once said, "Where there is love, there is life," and the Suppa's, through their 67 years together, remained very much in love up until Tony passed away on August 31, 2017, leaving behind an irreplaceable spot in Velma's heart and Wildwood's history.
With her love and memories intact, Velma smiled and said, "Those were the happiest days of my life!"