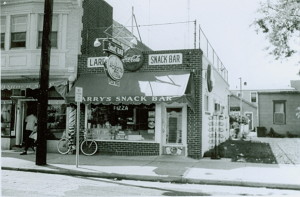 by Meg Corcoran
Thomas Wolfe once said, "You can't go home again," sadly implying that one can never return to a memorable place in time. Happily, history is highly regarded in the homespun town of Wildwood by-the-sea, where times and the landscape may change, but the feelings they inspire poignantly remain the same. A drive down Pacific Avenue, for instance, in all its modern-day glory, can still invoke in many a sense of its seaside history. In its heyday, Pacific Avenue was the only place in the county to shop. Stores did a thriving business year round. In those days, it really was one-stop shopping. Professional buildings abounded and Bell telephone and the Gas and Electric Company had offices alongside clothing stores and the 5 & 10¢ (a drug store with soda fountains!) Customers could shop, pay their utility bills and then visit their doctor, dentist or lawyer. As an added, small-town bonus, most owners knew their clientele by their first names.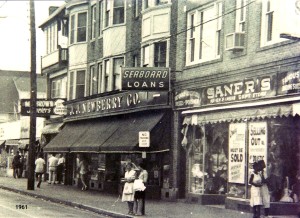 Although retail chain outlets have become the economic norm, inevitably changing consumer buying habits along the way, small, often family owned-and-operated businesses still proudly reside (and are strongly encouraged) within our local hamlet, adding their own unique, colorful charm to our already-picturesque setting.
Much larger corporations will continue to fill the largest space in the worldwide economic chain, but within our coastal community, may there always remain a place for locals and tourists to find the one-of-a-kind shopping and services offered to the generations of Wildwood lovers who came before them. May our illustrious past never be forgotten and may we always return to our memorable home by the sea, where the past and the present blend as perfectly as the surf and sand.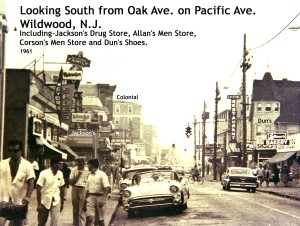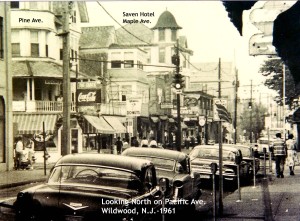 (More Pacific Avenue photos featured in the Holiday issue page 34, photos courtesy of Wildwood Historic Museum)