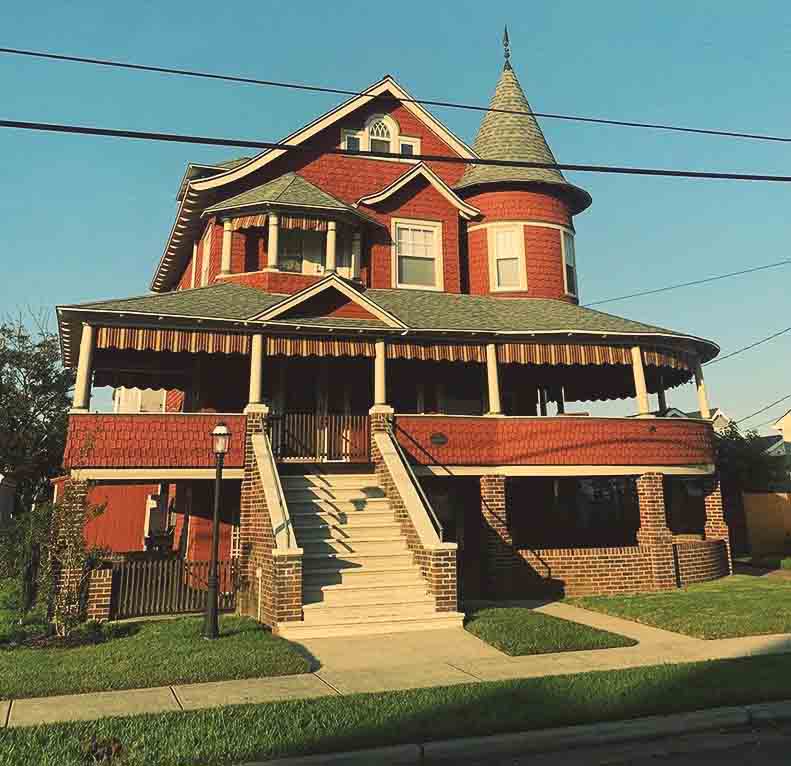 by Dorothy Kulisek
As our Sun readers can fondly attest, every house in Wildwood has its own seaside story to tell. Don Nelson & Ben Kalemba's historic red Victorian is no exception. It was built in 1906 and holds the proud distinction of being one of the first homes on the 200 E. block of 22nd Avenue.
While some of its story remains a bit of a mystery, according to the Wildwood "history books," Martin & Louisa Rehfuss owned the residence circa 1924. Before Nelson & Kalemba officially made it their own in the year 2000, it sat vacant for 17 years (patiently waiting for its next owner/chapter to begin).
Next door neighbor (and Pacific Ave. store owner) Ruth Feld reportedly purchased the property during this time so she wouldn't have to deal with the party noises coming from it and its party-seeking trespassers during the summer.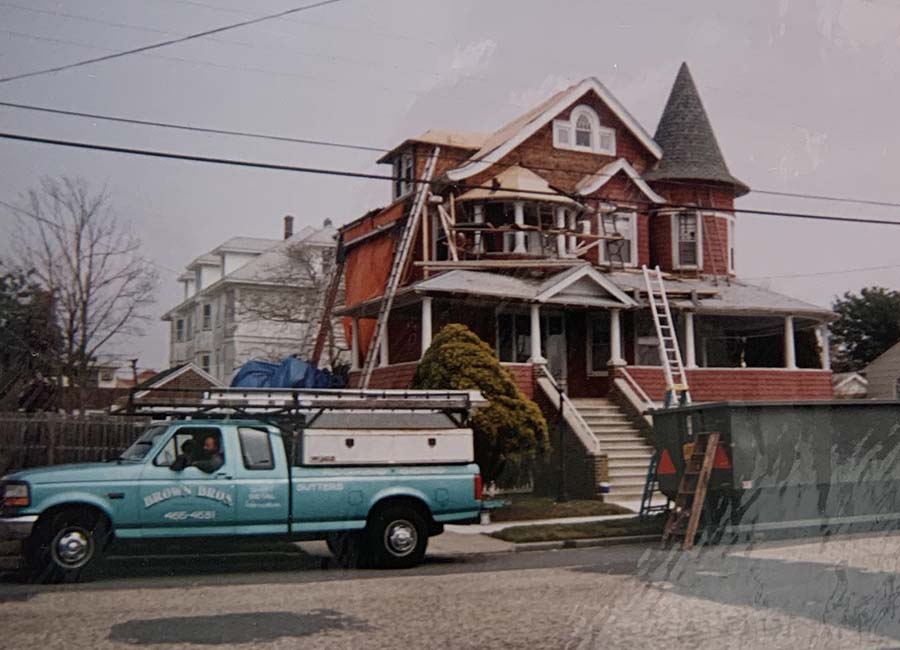 By virtue, like any Old House Heroes, Don & Ben are fully devoted to their labor of love, meticulously restoring every inch of their Grand-old-Dame. Before the "redoing," there was much "undoing" to be done including restoring a rather unsightly kitchen and the blocked-off fireplace and foyer columns once covered up by a former owner. Naturally, one of the first repair areas was the roof. Every last peek needed new custom flashing, which was an exorbitant cost, even 21 years ago. The turret alone was well over $5,000, with the entire roof repair costing $40,000.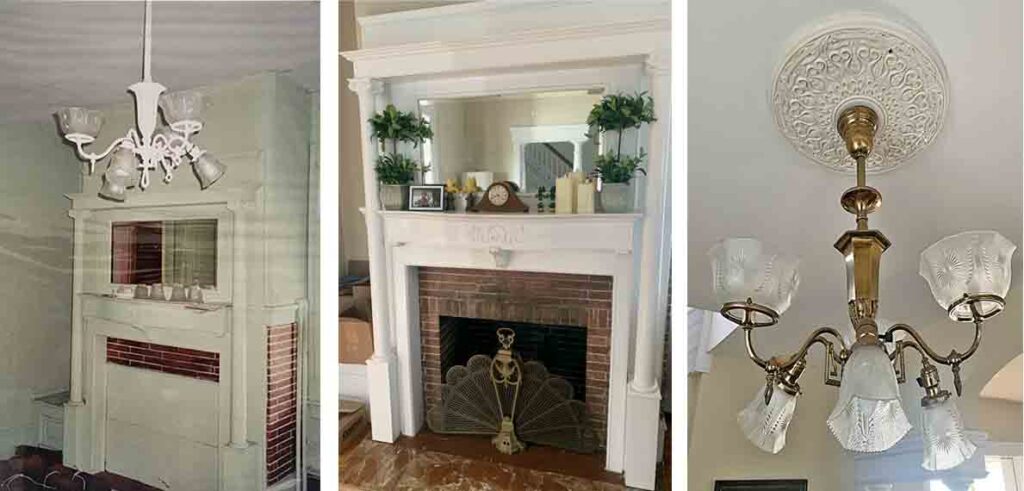 We could argue (metaphorically, of course) that you can't put a price on restoring a piece of Wildwood's history, and ideally, we'd much rather see an old house restored than torn down, but that was one high price tag! Adding to their distress, Don and Ben emphasized how difficult it has always been to find contractors capable of doing the necessary work. That work more recently included replacing a 6' tall door, which is not a standard size that can be easily purchased.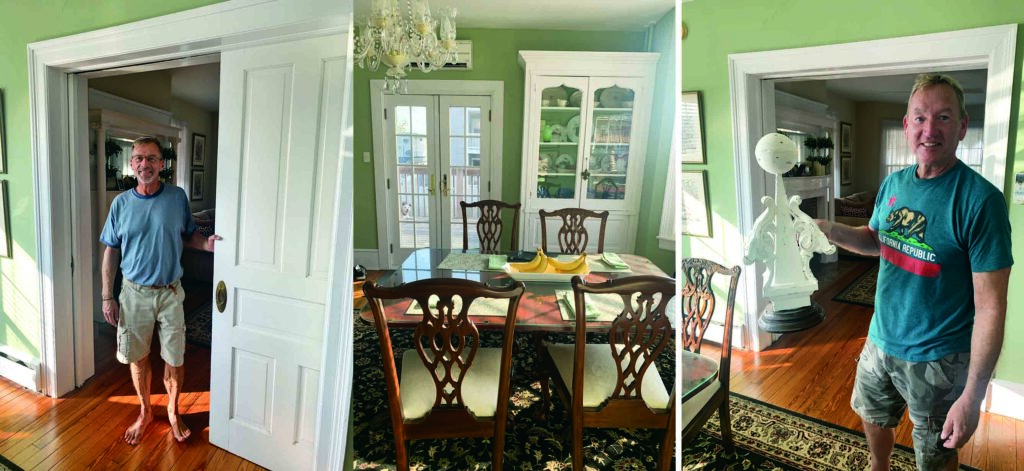 We old house lovers are sympathetic to their struggles. Like any self-respecting lover of old homes, we here at The Sun have dreamt of having the resources to buy all of our favorite old cottages (which is quite a lengthy list!) to save them from the wrecking ball, thus keeping the island and our childhood memories intact. An unrealistic dream, perhaps (barring a multi-billion dollar lottery winning), but happily we've found another way to protect our wonderful Wildwood history and our sweet memoires through the stories and photos published right here in The Sun for the past 17 years.
We hope that within those pages, our Wildwood past is preserved, and our readers are reminded that old houses really do tell the best stories by land and by sea…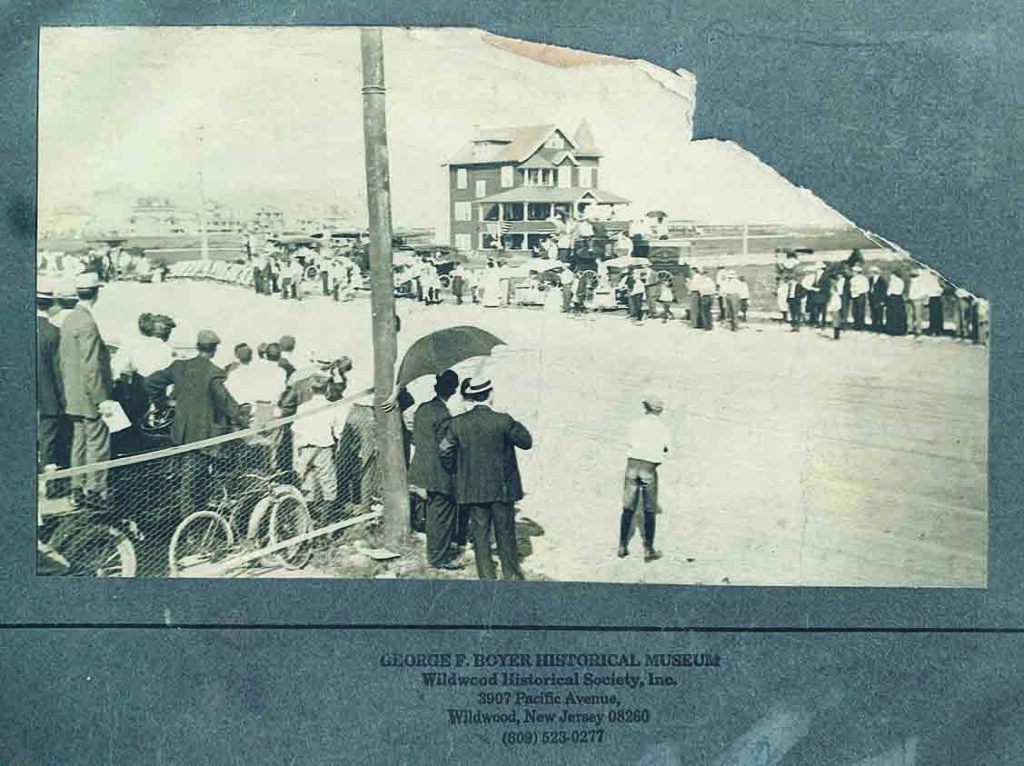 Thank you Ben & Don!