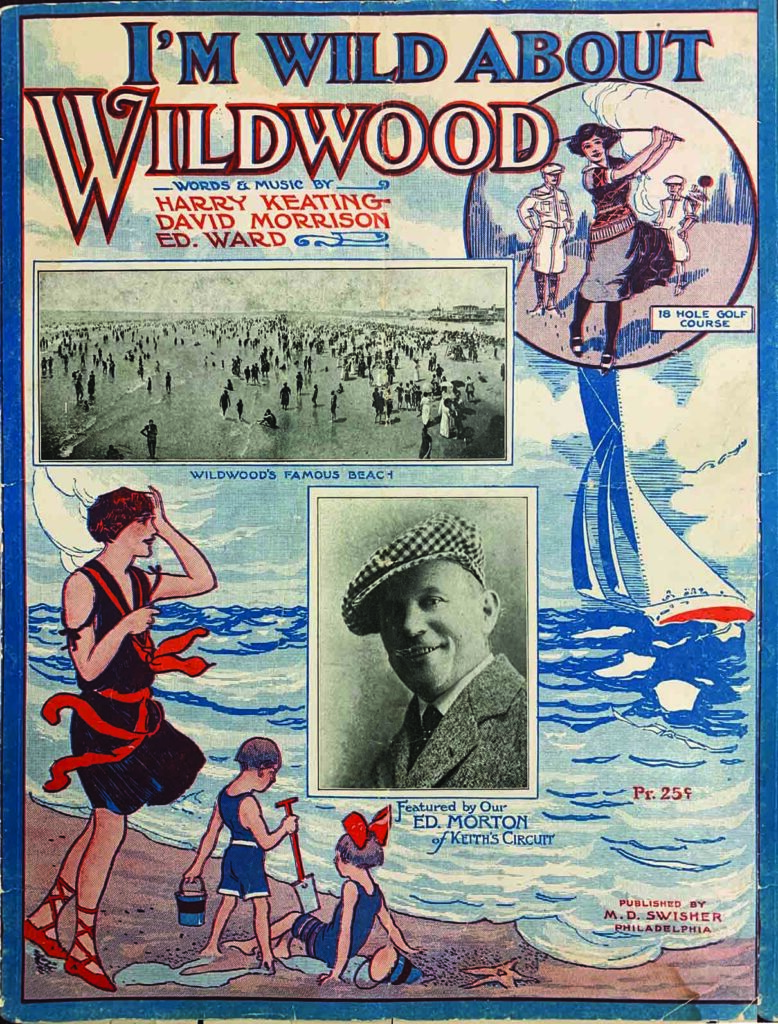 Ed Morton made an entertaining contribution to the town of Wildwood beginning in the early 1900s. Once a Philadelphia police officer, he went on to become a singer, songwriter, vaudevillian and ultimately a Wildwood restauranteur and community activist. 
The CD, "Ed Morton's 'Bit of Broadway (The Sound of Broadway, Volume 2)," features 27 of Morton's songs, written and performed by him between 1911 and 1926, and pays homage to Morton's restaurant, once located on the Boardwalk where North Wildwood meets Wildwood at 26th Avenue (now the home of Gateway Arcade). The success of the song, "I'm Wild about Wildwood" was credited to but not written by Morton, who included it in his vaudeville act (2,000 copies were ultimately sold).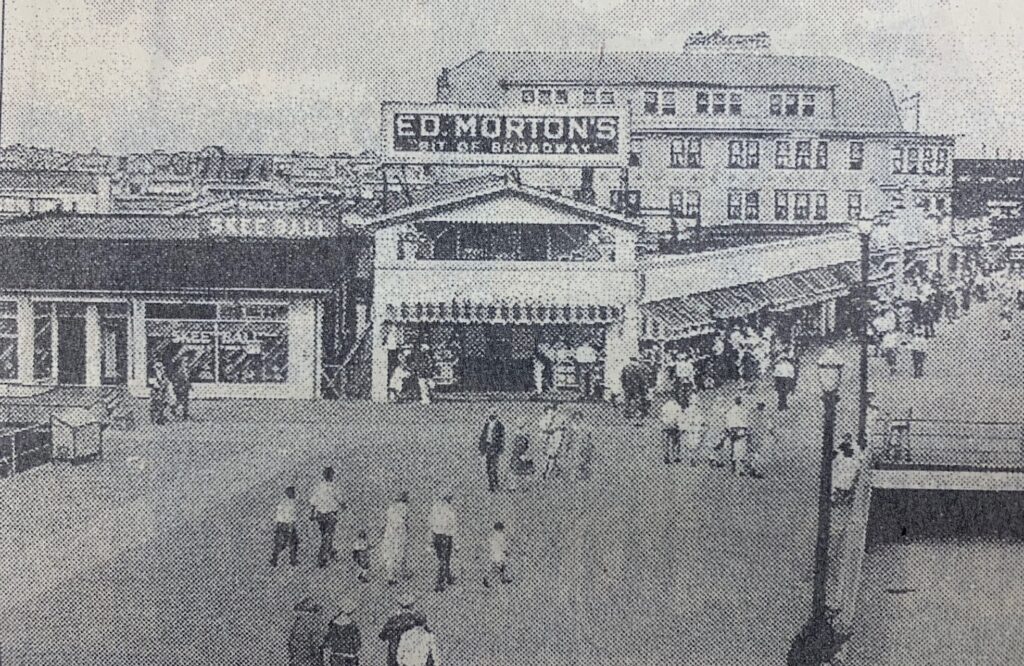 A big vaudevillian hit, and newfound Wildwood lover, Morton and his family rented a summer home here in 1911. Starting in 1912, he coordinated his bookings so that he would have 12 weeks off during the summer to be spent in Wildwood. This led to his restaurant, "A Bit of Broadway," as well as a tobacco shop. He entertained at the Nixon Vaudeville Theater and played a part in the start of the Wildwood Golf Club, before taking on yet another role, that of chairman of the house committee, for 10 years.
He took his final stage bow in 1926 and died on April 11, 1938. Two days following his death, the much-loved Wildwood entertainer was honored by the fireman and police at a silent tribute banquet.
Now, all these years after his death, his place in Wildwood's extensive history book is fondly recalled.
Note: After seeing The Sun post a preview of this story on social media, Erin Knoll McMann reached out to let us know that Ed Morton was her great-great-grandfather. Her father's grandmother was Ed's daughter Agnes "Effie" Knoll of Knoll's Motel and Hassles. It's amazing to know that his love for Wildwood continues to live on through generations of his family.